About TransGlobe International
Founded in 2005 by a team of two enthusiastic and open-minded linguists, TransGlobe International started as a small single-language localization vendor, providing translations from English into Bulgarian and specializing in the IT and Technical fields. The company's commitment to quality and professionalism quickly showed positive results, leading to a vast increase in our partner pool and workload, and consequently to the formation of separate in-house teams of translators, project managers and editors. Read on to learn more about TransGlobe and our core values.


Our hard work and devotion to our core values made it possible for us to work together with the Bulgarian Academy of Sciences and be the first company in Bulgaria to get certified as per the ISO17100 International Standard for Translation Quality. Currently TransGlobe International is one of the leading Regional Language Vendors for Bulgarian and the Balkan languages. We manage hundreds of separate projects each day in almost all fields of expertise and work with experienced native linguists from the entire Balkan region.
Our Values
The localization industry has undergone many changes through the years, including all new technology developments and learning techniques. However, for us at TransGlobe some things will never change. Our core values have led us forward since the beginning. They are the grounds on which all of us base our day-to-day workplace decisions, plans and emotions. These are the values that help our company achieve and maintain the high levels of quality we're used to providing to our clients.
Devotion & Teamwork
Because the only way to be the best is to put your heart in what you do and to know that working together is one of humanity's oldest and deepest virtues.
Integrity & Honesty
To always show us the moral and ethical path and inspire honest professional relationships.
Loyalty & Diligence
To help us strengthen our partnerships and to show that hard work, concentration and discipline always lead to outstanding results.
Our Teams
We know that people are the most valuable asset any business could have. And in our company we do our best to provide everything needed for all our teams to feel valued, safe and surrounded by friends. One of the essential policies of TransGlobe International is the division of labor – everyone is encouraged and stimulated to grow in the field they feel is most suited to them.
Furthermore, each and everyone of us has the opportunity to develop their abilities, acquire new skills and grow in the company. Because at TransGlobe International people come first.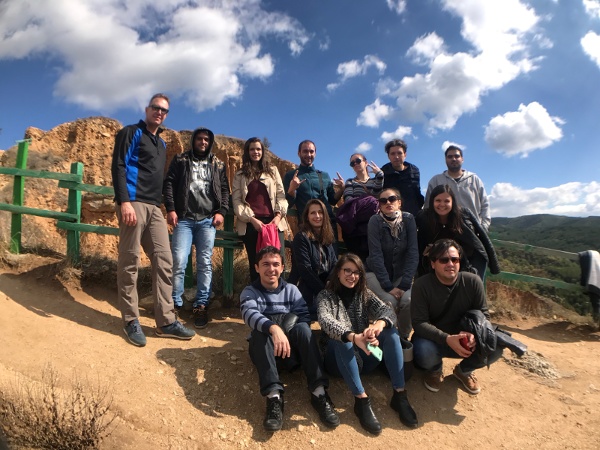 Our team at a hike to the Stob Pyramids in the foothills of the Rila Mountains. © TransGlobe International
Project Managers
Our project managers are best at handling multiple tasks at once, communicating with hundreds of different people every day and making sure each task is completed within the deadline and fulfills all requirements. They will do anything possible to help you with your urgent or complex task. Our project managers will never let you down. They "only" do project management, and they excel at it!
Translators
Our translators do what many consider impossible. They are responsible for converting any source text, no matter how well or badly written, into a meaningful and clear translation in their native language. Our translators are not afraid of long and complicated instructions, style guides, glossaries, translation memories, CAT tools. They dig deep into the worldwide web, researching and comparing, improving their work in any conceivable way. And they never forget to run the final checks ;-). They "just" translate. Period.
Editors
Our editors always have the final say. And they have the knowledge to help each of their colleagues. The experience they've gained through the years gives them the confidence to carefully polish each translation until perfection. To meticulously fine tune the style, punctuation, grammar, terminology, consistency and each other aspect of any project we handle. To provide the necessary positive feedback or constructive criticism to the translators and improve their skills. Our editors are our Gods of Knowledge.
Would you like to know more? Visit our Specialized Translation page for details about our expertise in various industries!