Localization Services
Get the complete language treatment for your product or service
Localization (or l10n in short) is the process of adapting a product or service to a chosen locale. It encompasses several language services that can be used in combination with each other. While translation is an important part of the localization process, it is just one of those services. The full localization of any global product or service may also include:
Brand research to confirm brand name and slogan suitability for the local market.
Adapting date, time and number formats, currencies, etc.
In-context review, layout, graphics and other visual changes.
Transcreation and content adaptation to a specific target audience.
Custom services on per-case basis.
In this sense localization represents a complete language treatment for your entire portfolio. Some might call it translation on steroids due to the big part translation has in the entire process. What you get at the end is a fully localized product that looks and works as if it has been created for each specific market.
Everybody knows Translation, right?
Translation is a more widely-known than localization because it's a very big part of our daily lives. As part of the localization process though translation represents the combination of 3 separate services – translation, editing and proofreading (also known as TEP). It can be also requested as a single service, for example when the project is handled by separate resources or in different stages.
The main goal of translation is to convey the correct meaning from the original text into the specific language(s), while strictly adhering to language rules like grammar, spelling and punctuation. The best sign of a good translation is not being able to guess it is a translation after all.
Translation
We'll all be lost without it
Hybrid Translation
Machine Translation Post-Editing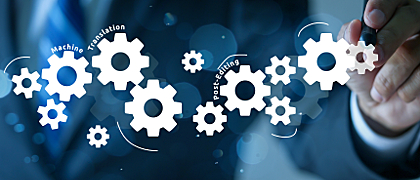 See how humans and machines work together
Not long ago machine translation was considered translators' worst nightmare, and at the same time was mocked and underestimated for being ages behind human translation. Not surprisingly though, recent advances in computing and engineering led to newer and better algorithms, which made it possible for MT, and especially Neural MT, to show its true potential.
Our Hybrid Translation solution combines the efficiency of the latest Machine Translation technologies with the precision of human post-editing. Working with MT requires particular skills and approach, and here at TransGlobe International all our language specialists are certified in Machine Translation Post-Editing using the latest CAT tools and software solutions.
The role of DTP in localization
Desktop Publishing is not just a part of the book publishing industry. It is an essential part of any localization process. DTP is what visually turns the final translated and revised texts into the final product that will be presented to the end-users. Our DTP experts work with some of the most challenging and graphics-intensive software products, providing excellent results for a variety of projects – from ANY language to ANY language.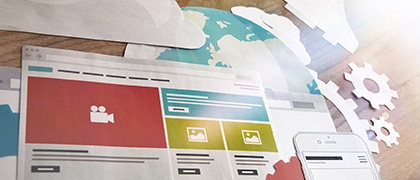 Below you can see a full list of the localization services we perform. In case you need a quote or additional details on any of our services, please let us know or use the button below to request a quote, and we'll get back to you as soon as possible.
Translation
Sworn Translation
Simple Translation
Certified Translation
Legalization
Software Localization
Website Localization
Quality Assessment
Monolingual Review
Complex Review
Editing & Proofreading
Machine Translation Post-editing
Interpretation
Terminology work
Transcreation
Back-translation
Testing
Rewriting
Braille Translation
Braille Proofreading
Software Engineering
Alignment
Project Management
Subtitling & Multimedia
DTP
Brand Adaptation & Research
Coaching & Training
Voice-over
Bugfixing
Lectoring
Literary Translation
Style Guide work
Transcription
Transliteration
Copywriting
OCR