Our Clients
From simple document translation to full scale website localization, we make sure all our Clients' content is handled with the utmost care and professionalism. Here's what our Clients have to say about our collaboration:

"A trustworthy and honest partner"
We'd like to express our satisfaction with the excellent and professional work of TransGlobe's team.
Since the start of our collaboration in 2014 all our translation projects have been delivered on time and according to our quality requirements. We trust TransGlobe International with any language matter we meet and they always provide a solution.
Given the excellent quality and high customer care levels we can recommend TransGlobe International as a trustworthy and honest language partner.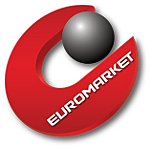 "Upright and professional approach"
We have the pleasure to express our satisfaction with TRANSGLOBE INTERNATIONAL's professionalism and integrity in our collaboration on document translation projects. TRANSGLOBE INTERNATIONAL LTD. executes all assigned tasks accurately and responsibly.
With this reference we all from EUROMARKET KARRY would like to show our grattitude from our collaboration with TRANSGLOBE INTERNATIONAL LTD. and to recommend the company as an honest partner for language services.

"Care, flexibility and responsibility"
We all at Antibiotic-Razgrad AD would like to recommend TransGlobe International in relation to the successful collaboration on multiple projects from 2016 on. They have always performed their services with exceptional professionalism.
We'd also like to express our view of the excellent internal organization at TransGlobe, combined with high quality translation work. Their team stands out with great flexibility, responsiveness and responsibility.
Collaborating with TransGlobe International gives a feeling of a job well done, and a caring, honest partner. We continue our partnership and recommend them as an honest and trustworthy partner!

"The Long Sought After Partner"
We are thankful to Mr. Sokolov and the company he represents for successfully completing the urgent translation of a bilingual contract we assigned to them in connection to one of our clients!
In you we see the long sought after partner for language translation and we are looking forward to our next cooperation.