Translation Services
"There are no barriers when it comes to language."
The quote above is our slogan, but it represents more than just a smart thought. It is the result of years' worth of improving ourselves and increasing our experience and expertise. It is the motto, which subtly hints of the big portfolio of services we offer to our partners. These are the translation services which help us eliminate all language barriers and help your business reach the international markets!
Translation, Editing, Proofreading
While a combination of 3 separate translation services, TEP is usually requested as a single service, and comprises about 80% of our daily workload. It involves using at least two separate professional linguists – a translator and a reviser – both fluent in the source language and native in the target language. This results in an end product that is far from just a translated version of the original. The client receives a localized version of their texts, suited precisely to the target audience for the product, with the highest possible linguistic quality, surpassing the requirements of ISO17100 or any other localization quality standards.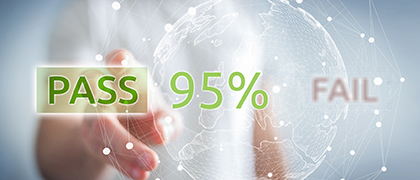 QA for Translation Services
Quality Assessment or QA is an essential step in every localization project, and is usually assigned to an independent third-party vendor who can objectively review and assess the quality of an already completed translation. This requires vast knowledge on both the source and the target languages, the project requirements – style, format, terminology, the QA process, including error categories and severities, as well as strong arbitration skills.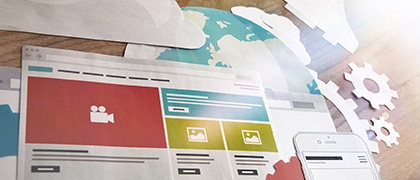 DTP for Translation Services
Also known as Desktop Publishing, DTP is not just a part of the book publishing industry. It is an essential part of any localization process. Desktop Publishing is what visually turns the translated and revised texts into the final product that will be presented to the end-users. Our DTP experts work with some of the most challenging and graphics-intensive software products, providing excellent results for a variety of projects – from ANY language to ANY language.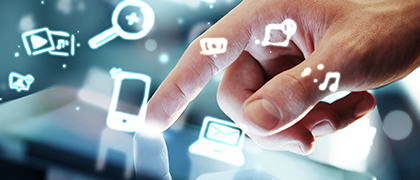 Software Localization
Translating user interface elements is always a challenge. Each software product has its own requirements, target audience and technology specifics. The space for translation is oftentimes limited by the size of the UI elements themselves (menus, buttons, notifications, etc.), so language and wording have to be carefully selected in order to convey the meaning in as few words as possible. The expertise our teams have accumulated in this field allows us to easily allocate the most appropriate resources and to ensure that the end user will have a smooth and clear experience using the software.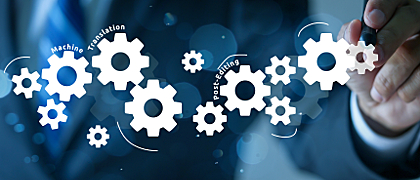 Machine Translation Post-Editing
Not long ago machine translation was considered translators' worst nightmare, and at the same time was mocked and underestimated for being ages behind human translation. Not surprisingly though, recent advances in computing and engineering led to newer and better algorithms, which made it possible for MT, and especially Neural MT, to show its true potential. Working with MT requires particular skills and approach, and here at TransGlobe International all our language specialists are certified in Machine Translation Post-Editing using the latest CAT tools and software solutions.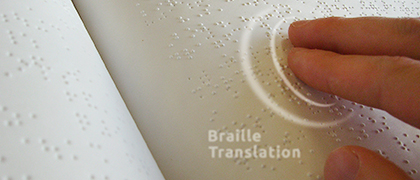 Braille Localization
Access to localized content shouldn't be limited to your monitor screen, book, or handheld device. For many among us it's the feeling of the message that's important, and being visually-impaired is challenging enough without the added pressure of trying to communicate in a foreign language. This is why we work closely with the Bureau of Employment for Visually Impaired People (BEVIP) in Bulgaria, providing opportunities for visually-impaired translators to be part of our localization process and bring more translated braille content to the people who need it.
Our Full Portfolio of Translation Services
Below you can see a full list of the translation services we perform. In case you need a quote or additional details on any of our services, please let us know and we'll get back to you as soon as possible.
Translation
Sworn Translation
Simple Translation
Certified Translation
Legalization
Software Localization
Website Localization
Quality Assessment
Monolingual Review
Complex Review
Editing & Proofreading
Machine Translation Post-editing
Interpretation
Terminology work
Transcreation
Back-translation
Testing
Rewriting
Braille Translation
Braille Proofreading
Software Engineering
Alignment
Project Management
Subtitling & Multimedia
DTP
Brand Adaptation & Research
Coaching & Training
Voice-over
Bugfixing
Lectoring
Literary Translation
Style Guide work
Transcription
Transliteration
Copywriting
OCR